Keromask Camouflage Make-up
Keromask is one of the few camouflage make-up brands trusted, used and recommended by the highly trained dermatology practitioners at the British Association for Skin Camouflage and Changing Faces. It is also recognised by the British Medical Association and remains as one of the few brands listed by the National Health Service as an effective solution for the one in four people in the UK who live with a skin condition.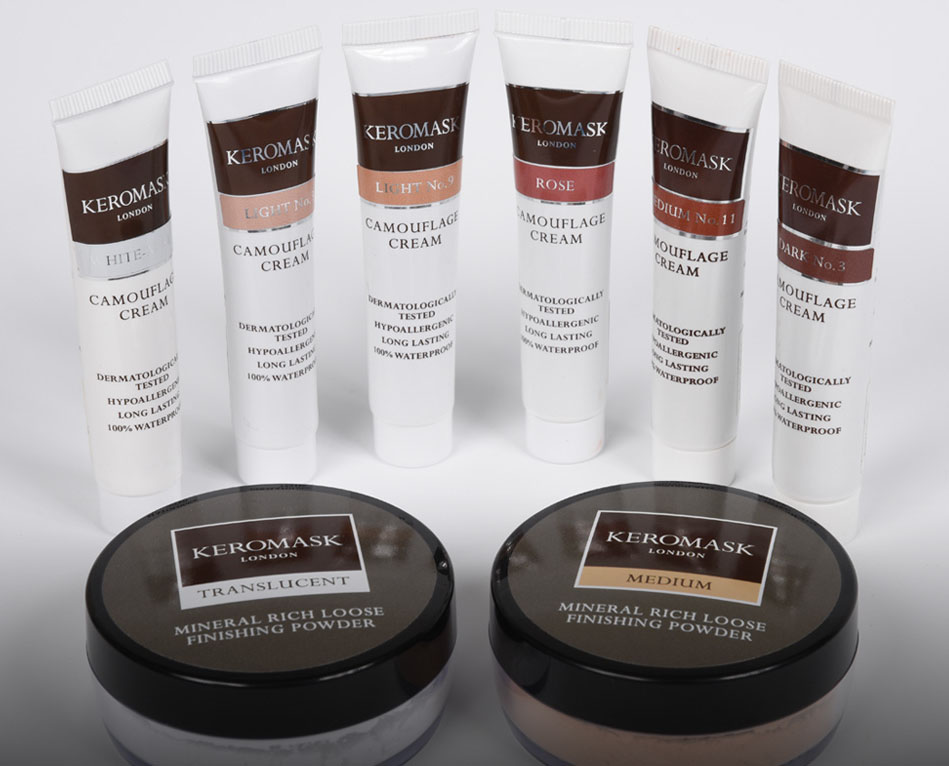 Keromask is an unrivaled cosmetics range designed for all skin types and suitable for disguising all skin imperfections, including: acne, vitiligo, rosacea, scars, birth-marks, veins, moles, broken capillaries, dark circles under the eyes, post operative bruising and unwanted tattoos.
The unique Keromask range includes 24 shades of Camouflage Cream ensuring a perfect colour math for all complexions, as well as four Mineral Rich Finishing Powders to guarantee results are water proof, smudge proof and heat resistant.
Why choose Keromask?
Dermatologically tested
Hypoallergenic
Long lasting
100% water Proof
Concentrated
Smudge proof
Heat Resistant
We understand that skin imperfections can seriously affect people's self confidence and diminish their quality of life, so have specially formulated this collection to provide effective and durable coverage - giving you the power to cover with confidence.
more info