TreeHut Shea - Reveal Your Natural Beauty
From humble beginnings in Farmers Branch, Texas to becoming America's Favorite Brand for body scrubs and butters, Tree Hut's goal remains the same: to create products that exfoliate, cleanse, nourish, soften, and protect your skin.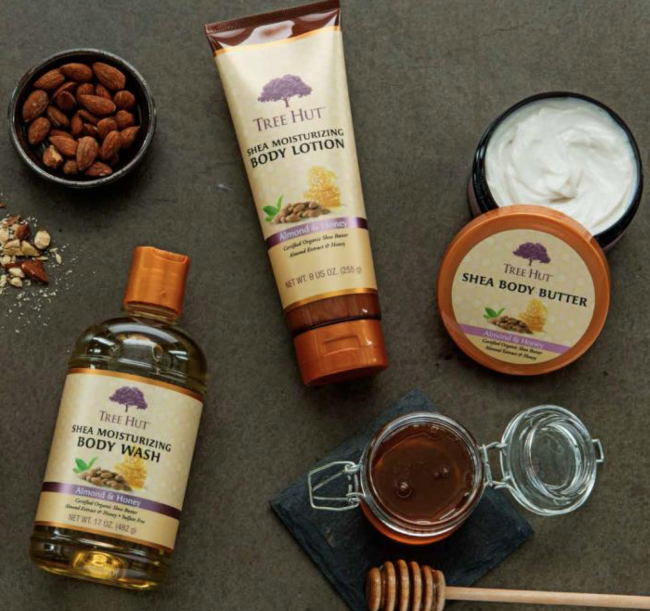 Tree Hut aim to balance the right ingredients for the right results - for delicious products that deliver. Tree Hut has a deep-rooted belief system. They believe in the power of natural ingredients. They believe in the comfort of an amazing fragrance. They believe there's always time for a little pampering. They believe in loving your skin - and loving it even more after using Tree Hut. And they believe it's not about creating your beauty - but revealing it.
For over the last 10 years, we've seen the benefits of natural ingredients, which is why TreeHut source their's from all over the world. From Central African Certified Organic Shea Butter to Polynesian coconut shells, they search the globe to unearth the most delectable ingredients. And while they search high and low for the very best, they still make all Tree Hut products in the USA.
more info